Description
We redesigned the Black Flag to offer some of the high-performance attributes of our pro model board with a more forgiving outline and bottom contour. The single to double concave provides speed while maintaining control.


The entire board is wrapped in carbon fiber keeping it extremely light while maintaining durability. The strong carbon fiber helps the board pop off the wave on air maneuvers. This is a board the whole family can ride and will suit any type of riding style.

Specifications
Important Wake Surfboard Information


Each wake surfboard is handmade. We shape every core, wrap it in fiberglass, and use resin for lightweight strength. We inspect every board before it is shipped. This lightweight, high-performance product is built just like the best surfboards and DOES NOT have a warranty. If you damage or ding your board, it can be repaired just like a surfboard by using a standard surfboard repair kit with Polyester resin.

Features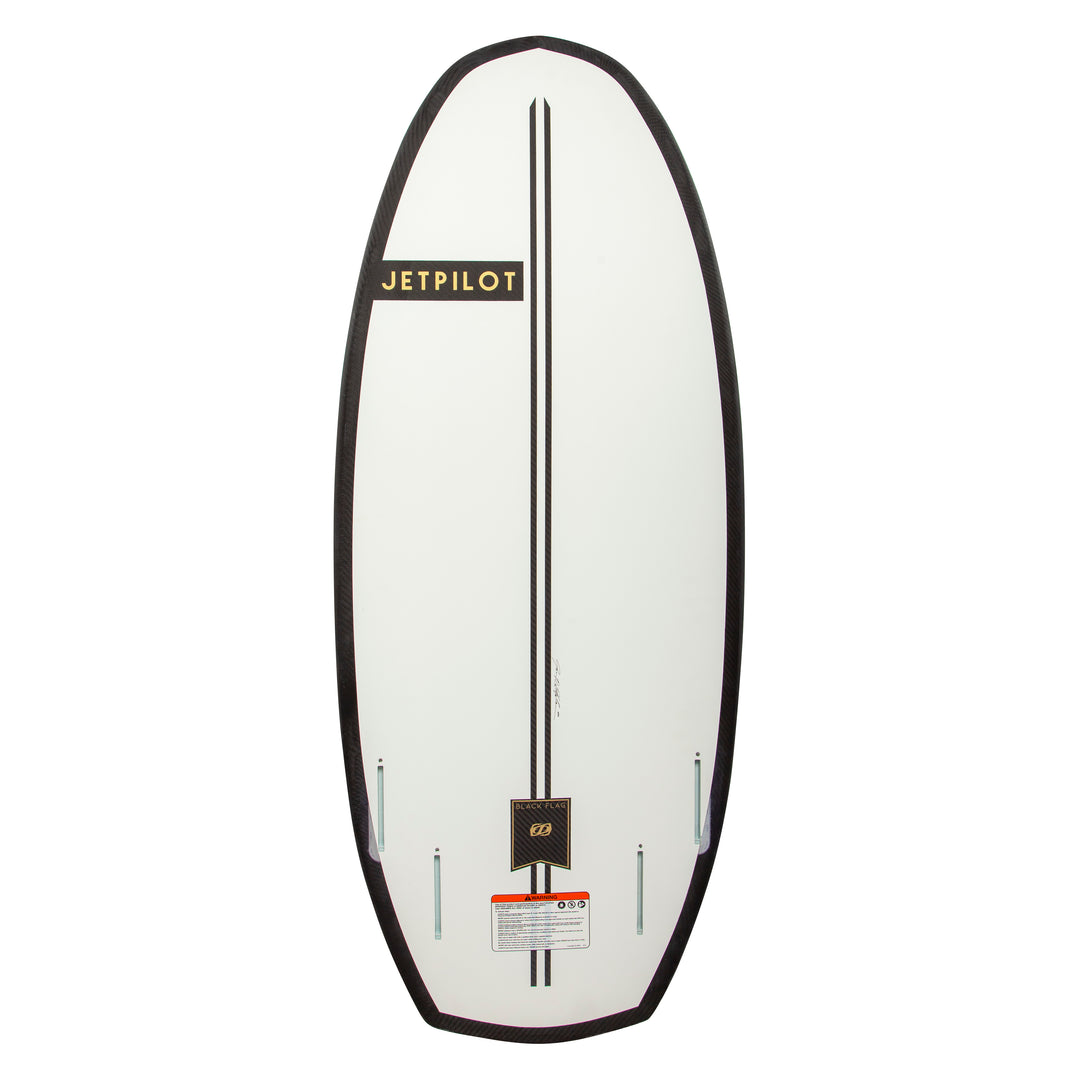 ROUNDED SQUARE TAIL

The rounded square tail helps the rail edge hold on snaps and transitions from tricks. It also helps generate speed out of turns.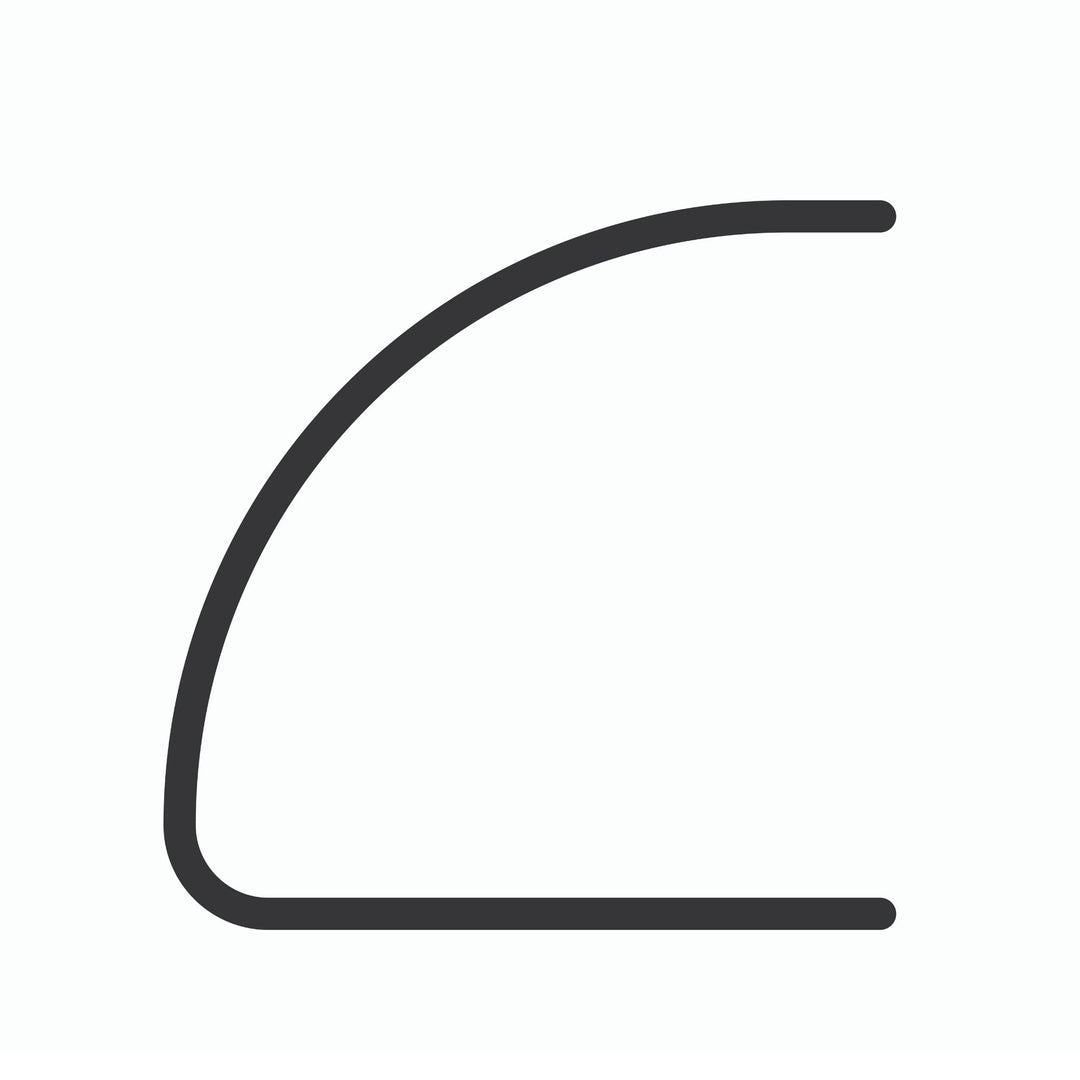 HARD RAIL

The sides (rails) of the board have a sharper profile that cuts through the water easier and provides increased speed and quick snaps or spins. It releases out of the water better than rounded/soft/full rails and feels more loose. The rail on this board transitions into a softer rail in the nose which allows for smother transitions on airs.






FOUR FIN

The four fin setup offers options for every rider on the boat. You can set the board up as a twin fin or quad. Twin fin will be loose and playful. A quad (4 fin) setup is all about speed allowing you to pump and generate speed using the fins.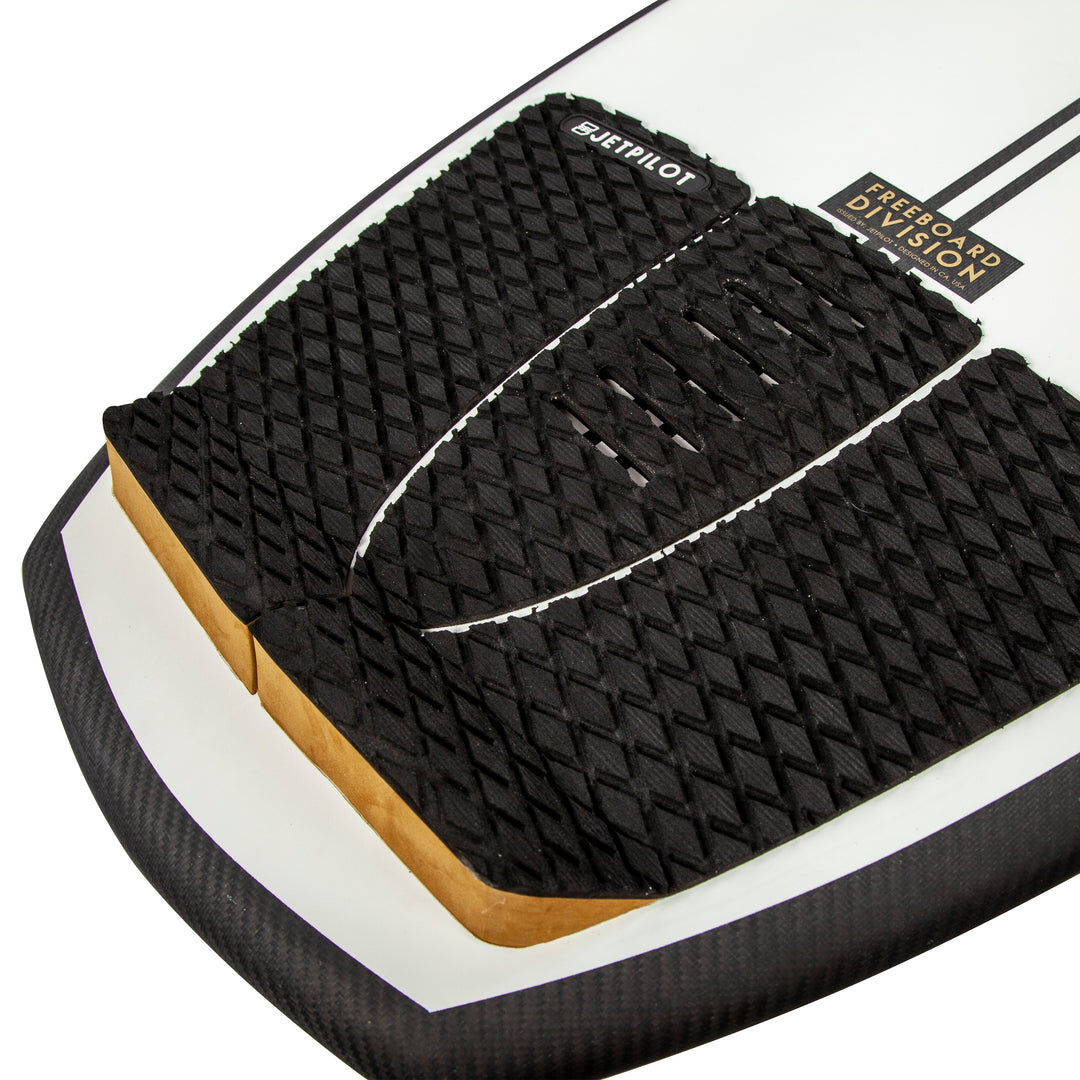 3 PIECE EMBOSSED GRIP TAIL TRACTION PAD

The EVA tail pad has a 4mm center arch that provides excellent grip and comfort for your back foot. The 3cm vert wedge tail kick keeps your foot from slipping off the back.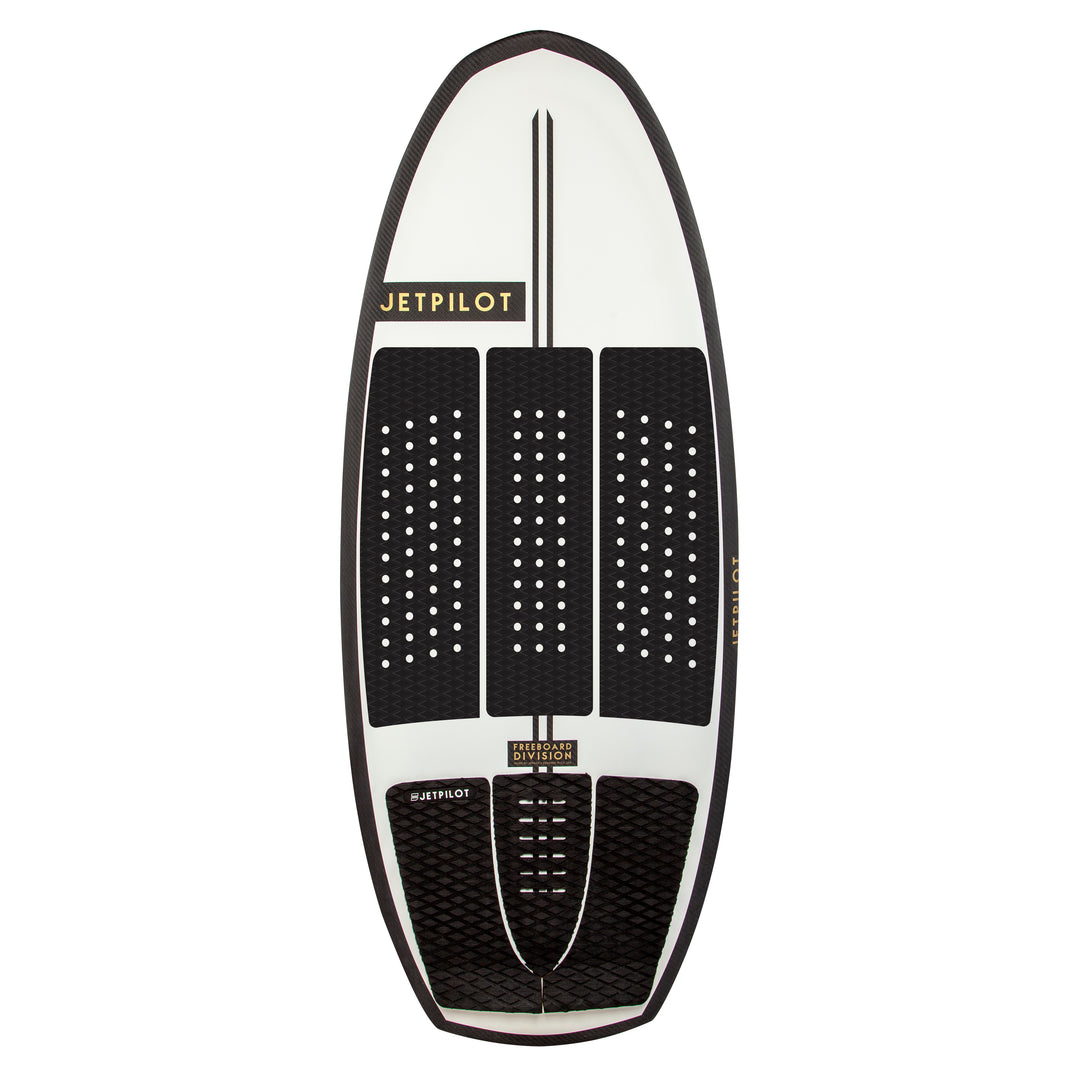 3 PIECE EVA FRONT TRACTION PAD

The front traction pad is included with the board but not applied. Some wakesurfer use wax on the deck for optimal movement and traction so we thought you may want the option as well. Applying the traction is super simple but if you have any questions just call our customer service department.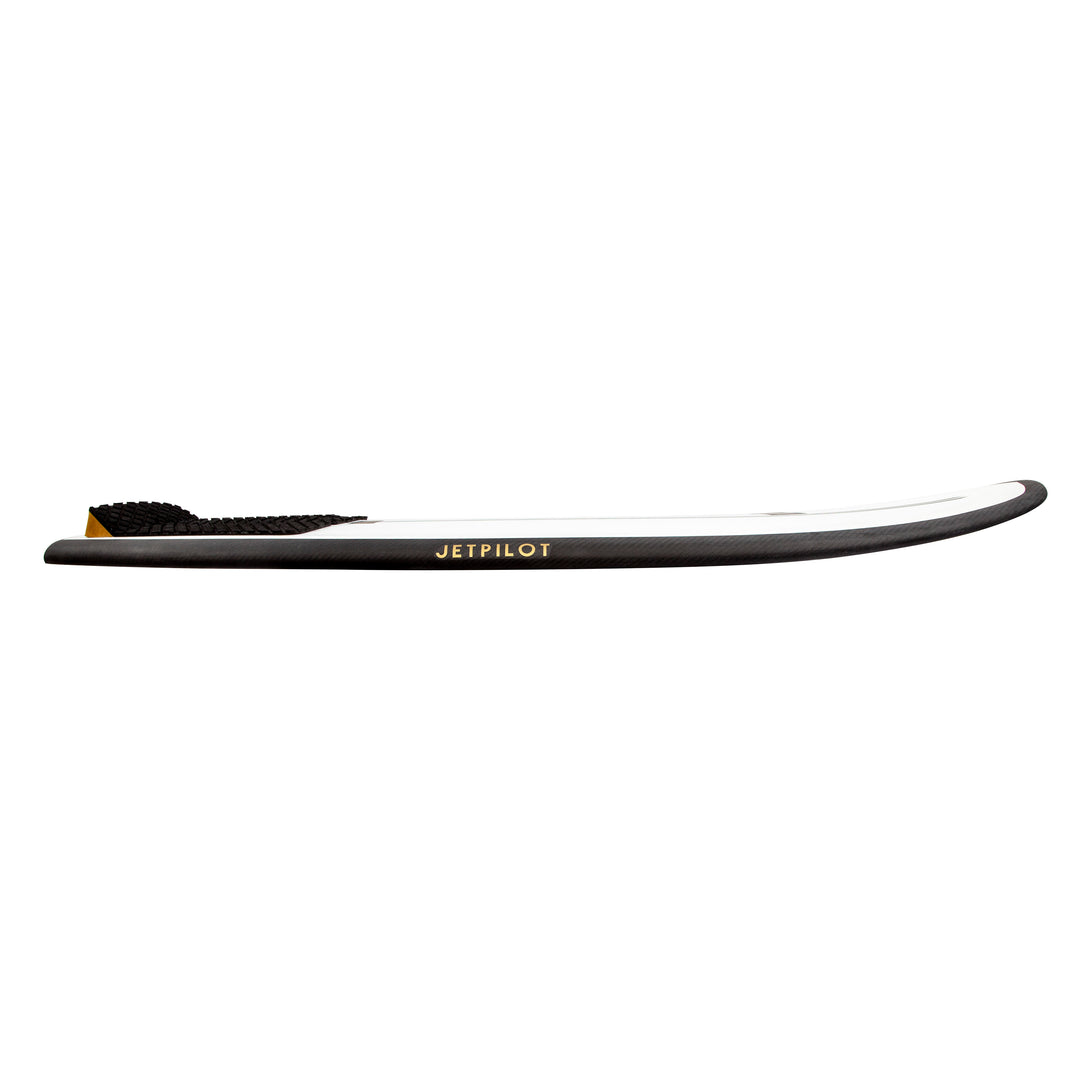 AMPLE ENTRY AND VERY STRAIGHT TAIL ROCKER.

Tons of lift and speed (the speed is controlled in turns by the tail outline shape).
Gallery
Videos