Description
The upgraded 2023 Dylan Ayala signature model boasts enhanced performance features. As a perfectionist, Dylan has tirelessly experimented with subtle adjustments to the shape of his already sought-after pro board. The result is a fuller nose outline that delivers improved stability when executing radical revert landings.


Our production process has also undergone an overhaul, with all manufacturing now based in Costa Mesa, California. Utilizing premium EPS foam sourced from Marko Foam in Huntington Beach, each board is expertly crafted by hand at our factory in Costa Mesa. The use of lightweight and durable S-cloth fiberglass ensures maximum durability. Additionally, each board is individually painted, creating a unique and one-of-a-kind design with distinct brush strokes.


The twin fin setup offers a speedy and playful ride, but we have taken it up a notch by adding a modified bottom hull shape beneath the rear foot for increased thrust and a cleaner pop off the wave.


This board is equipped with two custom-made, lightweight and durable carbon fiber fins that measure 4.5 inches each. These fins were specifically designed to complement Dylan's riding style.
Specifications
Important Wake Surfboard Information

Each wake surfboard is handmade. We shape every core, wrap it in fiberglass, and use resin for lightweight strength. We inspect every board before it is shipped. This lightweight, high-performance product is built just like the best surfboards and DOES NOT have a warranty. If you damage or ding your board, it can be repaired just like a surfboard by using a standard surfboard repair kit with Polyester resin.

Features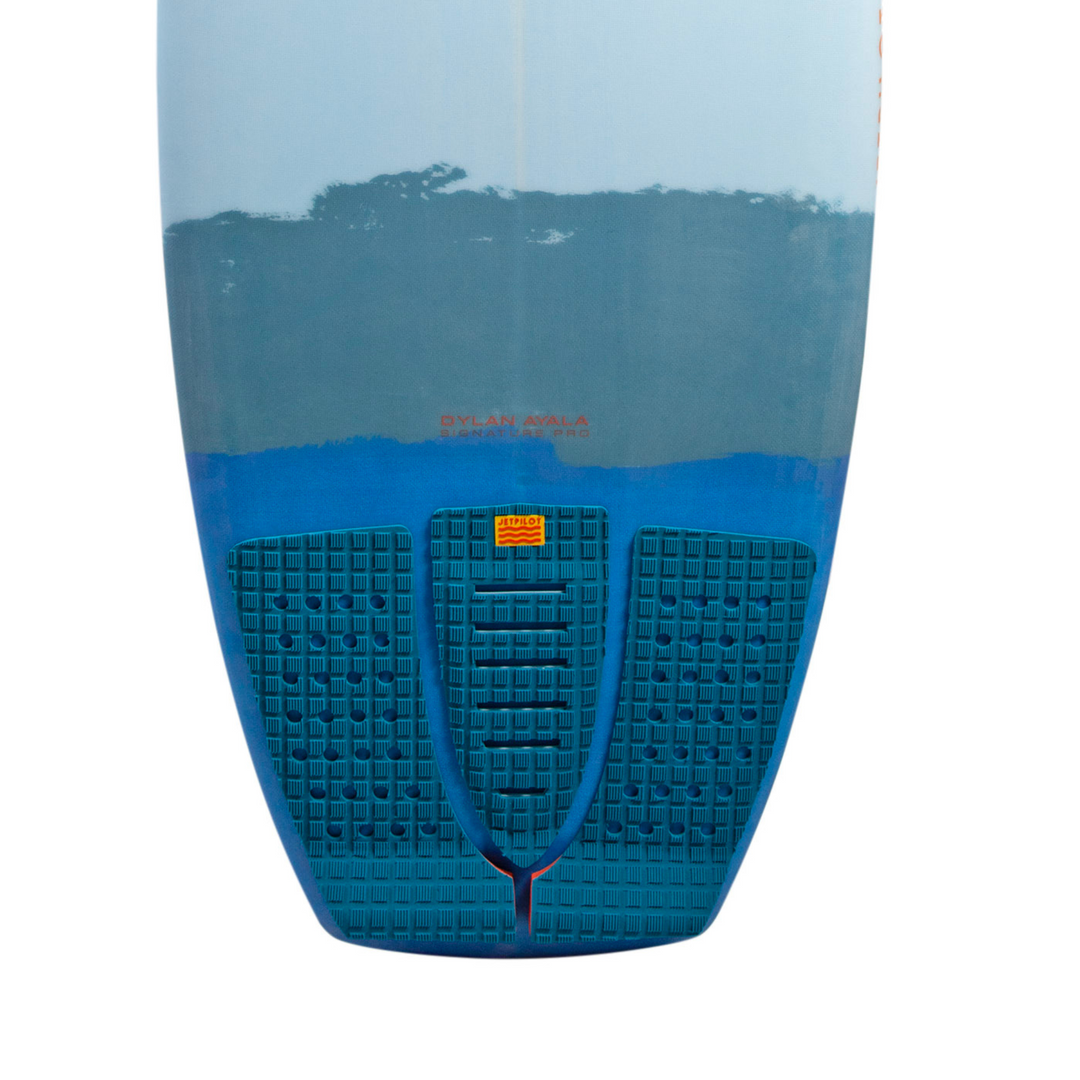 ROUNDED SQUARE TAIL

This tail helps the rail edge hold on hard snaps and transitions from tricks. It also helps generate speed out of turns.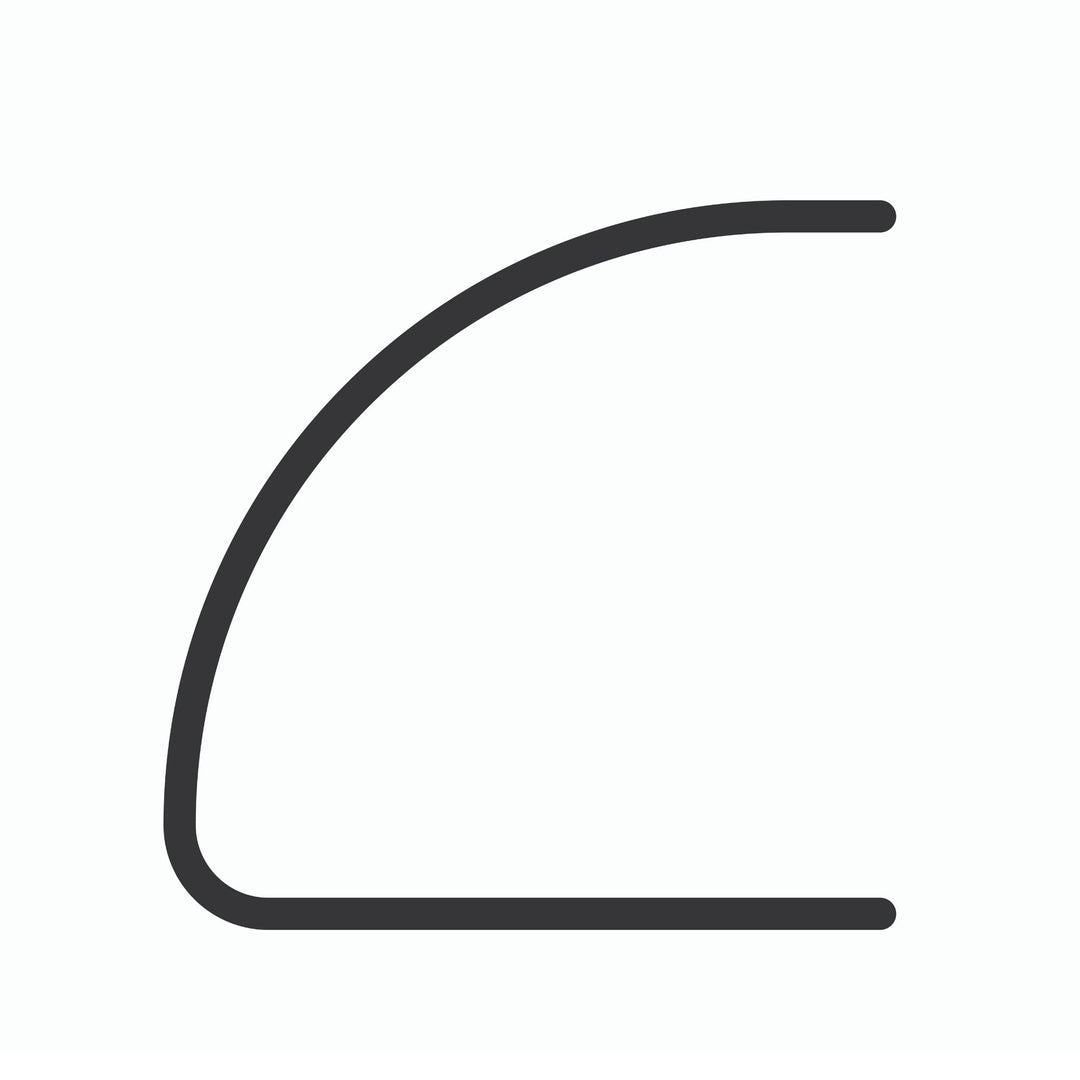 HARD RAIL

The sides (rails) of the board have a sharper profile that cuts through the water easier and provides increased speed and quick snaps or spins. It releases out of the water better than rounded/soft/full rails and feels more loose. The rail on this board transitions into a softer rail in the nose which allows for smother transitions on airs.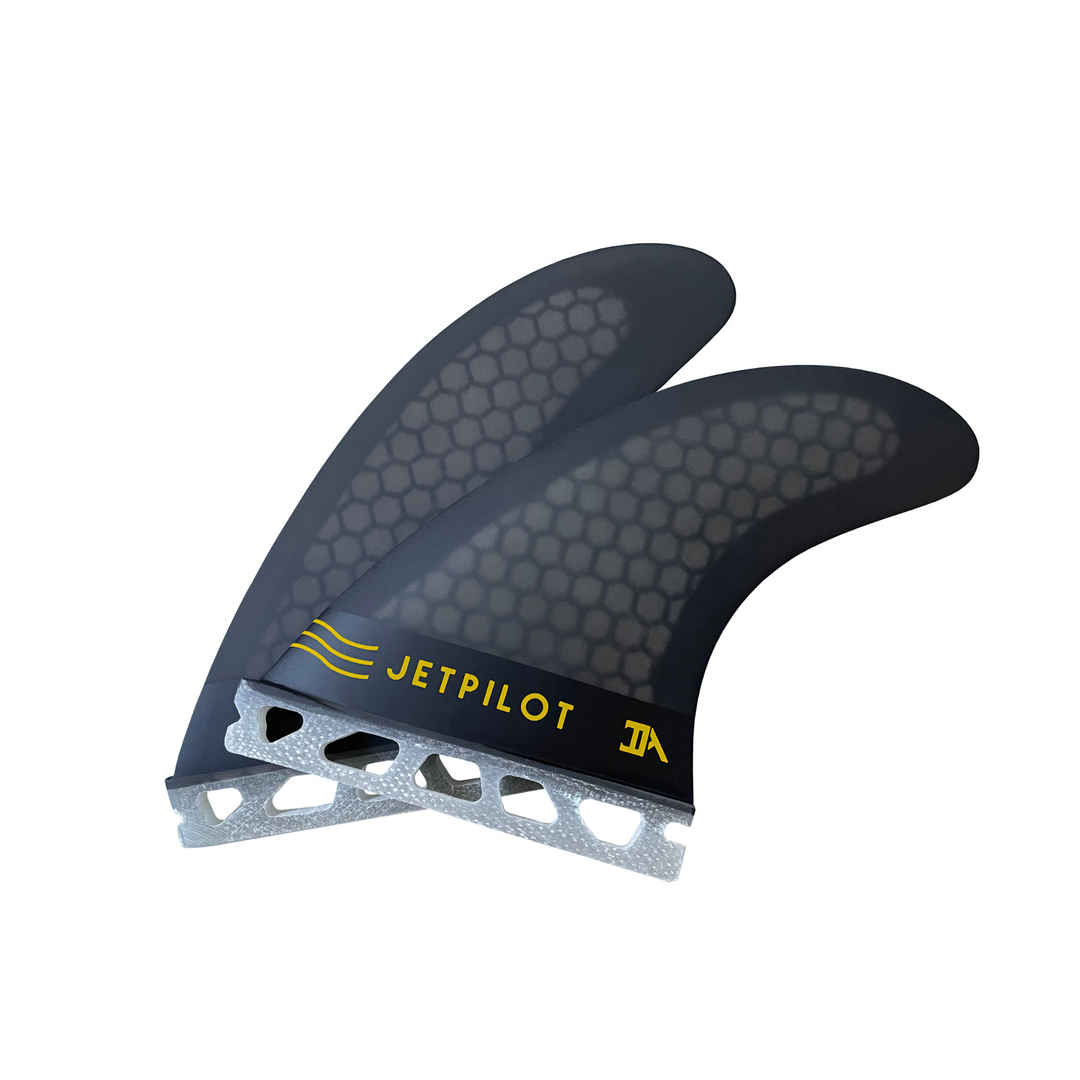 CARBON FIBER TWIN FIN

The Dylan Ayala Board is equipped with two custom-made, lightweight and durable carbon fiber fins that measure 4.5 inches each. The twin fin configuration offers a fast and loose ride which caters well to high performance tricks, while still offering good stability and hold with less drag.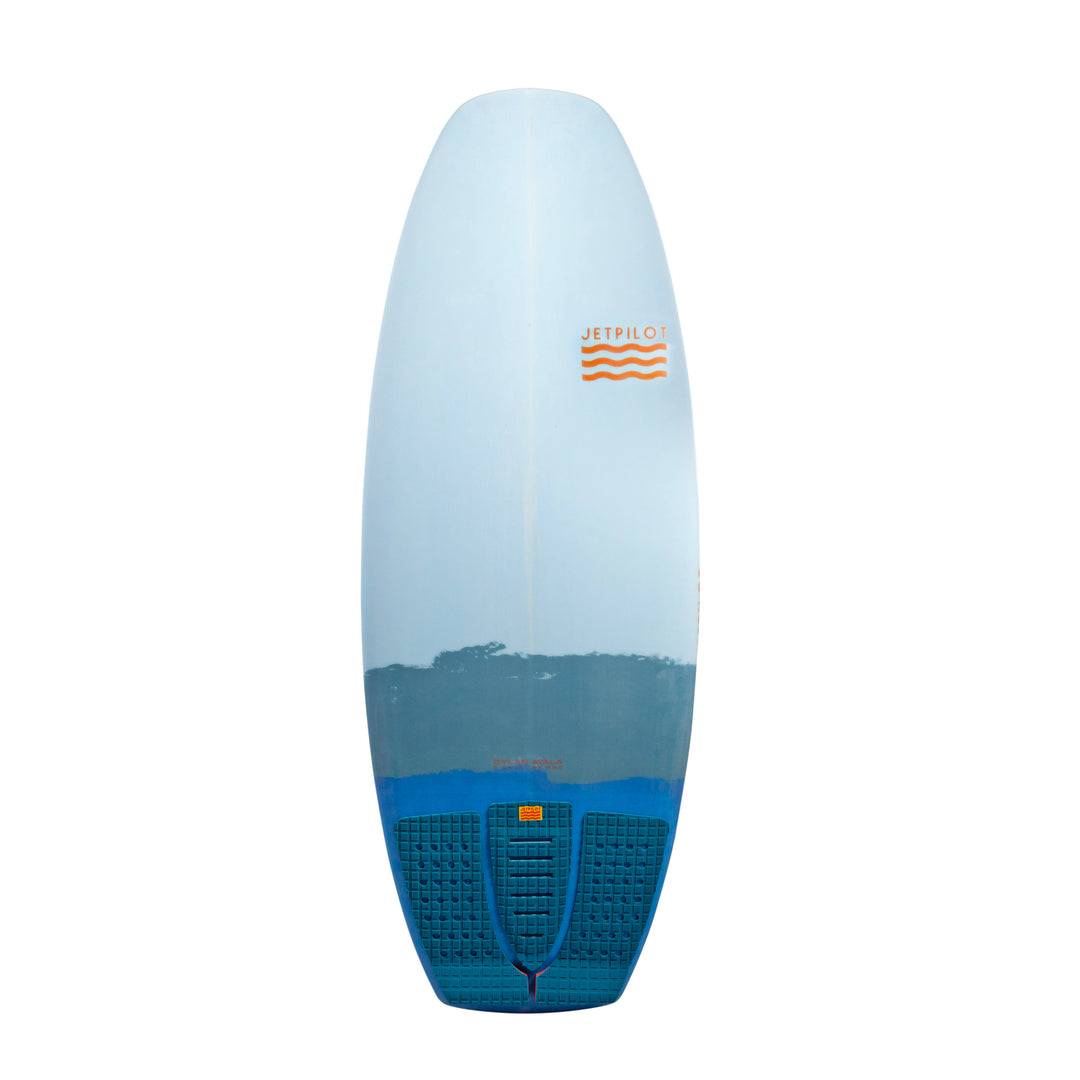 3 PIECE EMBOSSED GRIP TAIL TRACTION PAD

The EVA tail pad has a 4mm center arch that provides excellent grip and comfort for your back foot. The 3cm vert wedge tail kick keeps your foot from slipping off the back.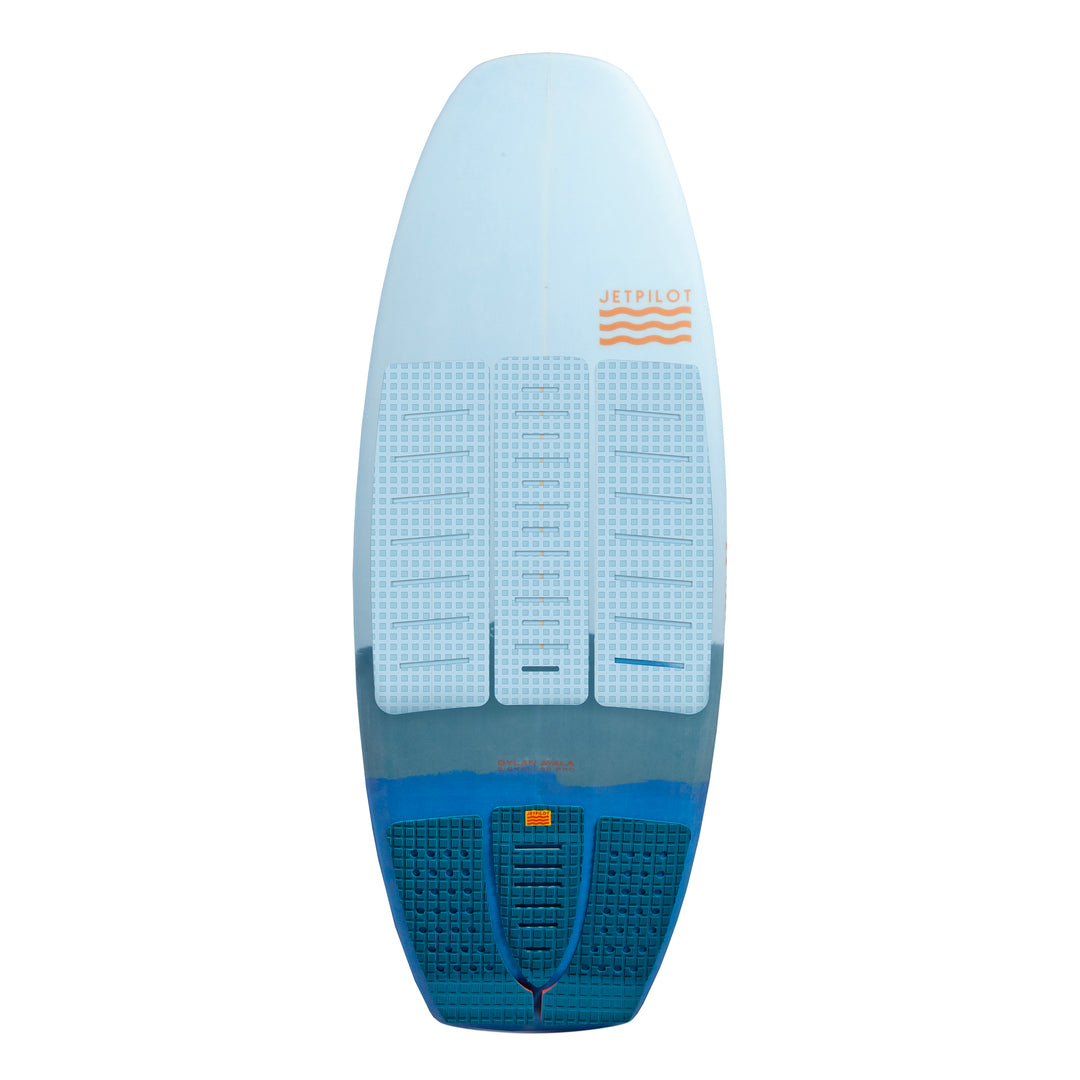 3 PIECE EVA FRONT TRACTION PAD

The front traction pad is included with the board but not applied. Dylan rides with wax on the deck for optimal movement and traction and we thought you may want the option as well.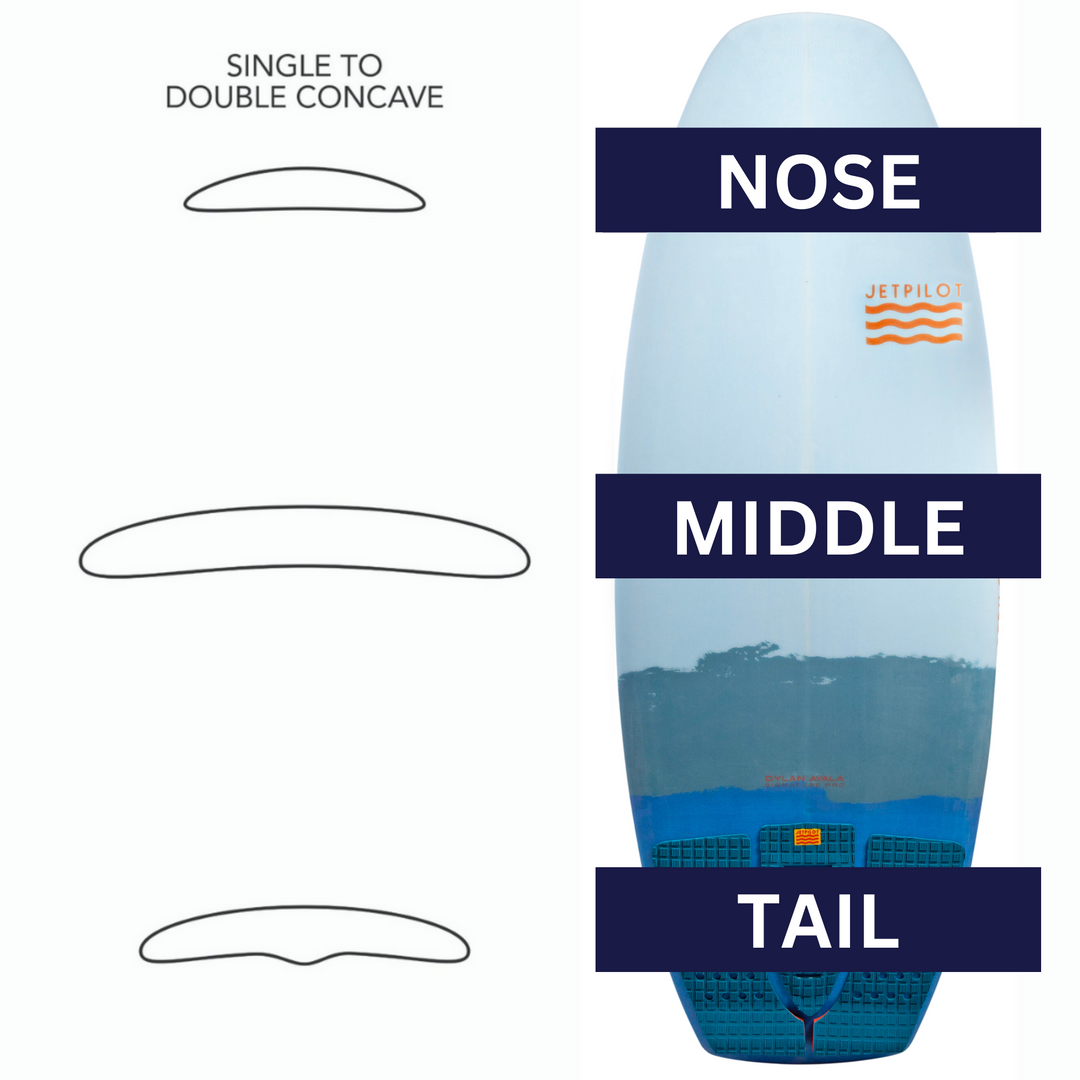 SINGLE TO DOUBLE CONCAVE

Provides lift in front for crucial recoveries, transitions to predictable tracking with controlled lift.

Gallery
Videos